Celebrate Recovery Leaders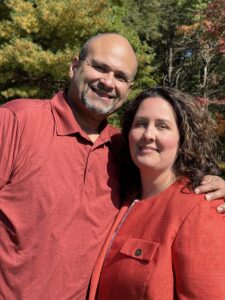 Do you have a hurt, habit or hangup? Don't we all? Celebrate Recovery
is a program aimed at all hurts, habits and hangups including but not
exclusive to high anxiety; codependency; compulsive behaviors; sex
addiction; financial dysfunction; drug and alcohol addictions; eating disorders
and relational conflict. If you are going through a challenging time, Celebrate

Recovery is for you!
As a Christ-centered, 12-step recovery program, we are diligent about
and committed to confidentiality and anonymity. The guidelines set forth
protect all of us and offer a safe place to share as little or as much as
we'd like while being real and honest without fear. Many people believe
that CR is only for addictions. Some worry that they won't fit in or feel
a
sense of belonging but most attendees report the opposite and feel they
can be honest and authentic with others for the very first time!
November 20 @ 6:30 – CR at Bert's in Palmerton
November 29 @ 6:30 – Holiday Fellowship Dinner
December 6 @ 6:30 – Testimony Tuesday